When
10/26/2019
7:30 pm - 10:30 pm
Where
Woburn Racquet Club
Details
Join us for our "Tennis is such a Drag" Halloween Social!!
You are encouraged to dress in your best interpretation of "DRAG TENNIS".  If you need some inspiration, click on the link below…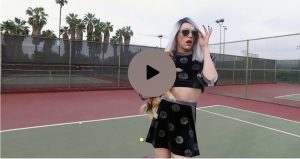 NOTE: NO HIGH HEELS PERMITTED ON THE COURTS!!
Schedule
7:30 – Sign in
8:00 – Doubles play
9:30 – Cocktails and assorted treats
9:45 – Presentation of awards
Cost
$25.00 includes court time and food/beverages
Registration
Registration is closed for this event.
Participants
Chris Wood
Cliffy
Gino Galutera
Will Evans
Daniel Onea
Edwin Medrano
Conall O'Cleirigh
Barbara Ullman
Tommy
Bruce Stewart
Brian Chuang
Edgardo Jimenez
Brian Frasier
Carlos Terra/Ray Faulkner
Alan Gaskell
Lisa Quackenbush
Domingo Medina
Joe Hawley
Mark Fallon
Jerome Evans
Steve Menichetti
Mark Weber
Sunil H.
Booked spaces: 26
Available spaces: 14