When
12/12/2019
6:00 pm - 10:00 pm
Where
Club Cafe
Details
Join us for our annual Tennis4All holiday party at Club Cafe!
Food: We will have hors d'oeuvres, dinner stations and desserts.
Drinks: Cash bar
Activities: In addition to eating, drinking, and making yourself merry, we are working on providing the very best in entertainment for your evening, including Cornhole and (maybe) ping-pong!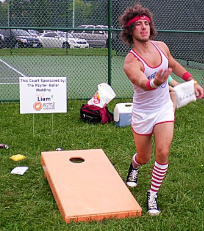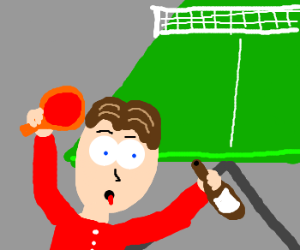 Charity
This year, we will be helping the Waltham House (Home for Little Wanderers).  The house is the first residential group home designed specifically for LGBTQ youth. Their founding principles are that every child deserves to live in an environment in which they feel safe. Many of the youth at Waltham house have experienced difficulties at home due to their gender expression or sexual identities their stay at Waltham House prepares them for what is next in their plan which maybe reunification with their families, transitioning to a foster family or preparing for independent living.
Cost
This event is FREE for Tennis4All members; $10 for non-members and guests.  Please bring an optional donation of $5 (cash or Amex/Visa gift card).  Your donation will go toward a kid's holiday gifts.
RSVP
Please RSVP by December 8 so we can plan appropriately!
Registration
Registration is closed for this event.
Participants
Edwin Medrano
Jeremy Surla Vargas
Chris Wood
Jeff Legendre
Brian Bartoloni
Carlos Terra
Geoff Tuba
Geoff Tuba
Cliff Gibbons
Dana Coombs
Dana Coombs
Lisa Quackenbush
Steve Rubbicco
Steve Rubbicco
Barbara Ullman
Scott Enos
Joe Hawley
Scott Enos
Roger Li
David Meiri
Shawn Ahern
Gino Galutera
Jeremy Cohn
Kirk Martin
Josh Bookman
Jamie Saengsawang
james Conforti
Amit Raval
Scott Paveletz
Steve Eggleston
Mark Ruggiero
Mark Weber
Maya Milic-Strkalj
Maya Milic-Strkalj
Tom Walsh
Tom Walsh
tony pinho
Mark Fallon
Roman Krasikov
Lester Herrera
Steve Backhaus
Steve Backhaus
Jackson MacKenzie
Michael Cummings
Ryan Losey
Jack hobbs
Ryan N
Sunil Harpalani
Steve Menichetti
Janfrevic Lujares
Lou Singharath
Jonathan Erickson
Allison Vaughn
Booked spaces: 57
Available spaces: 143